Logos & Branding
All of these logos and branding featured are included in our Master Trademark.
Below is a collection of additional colorized brands and logos in use both past and present.
Brandings
NAA's flight schedule: July 1, 1982 showing a CASA 212 on the cover and a route map with ambitious expansion plans.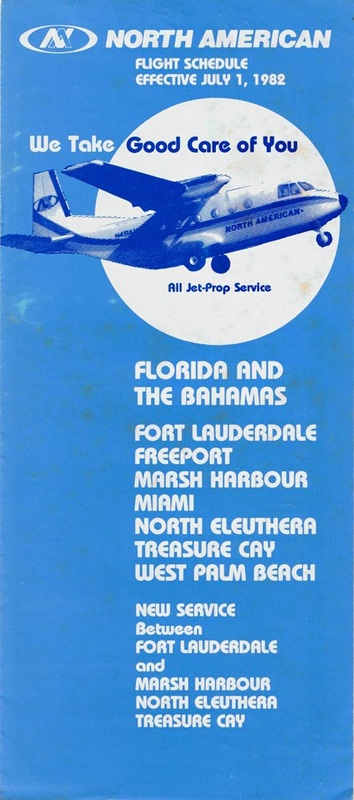 NAA's timetable: October 1982 route map showing expanded service with the addition of Sarasota and Ft. Myers, and diminished service to the Bahamas.
North American Airlines, Inc. will be submitting an application for certification as a part 121 air carrier with the FAA.
If you or someone you know has an interest in contributing original photos or information please select the Contact Us page above.